CALL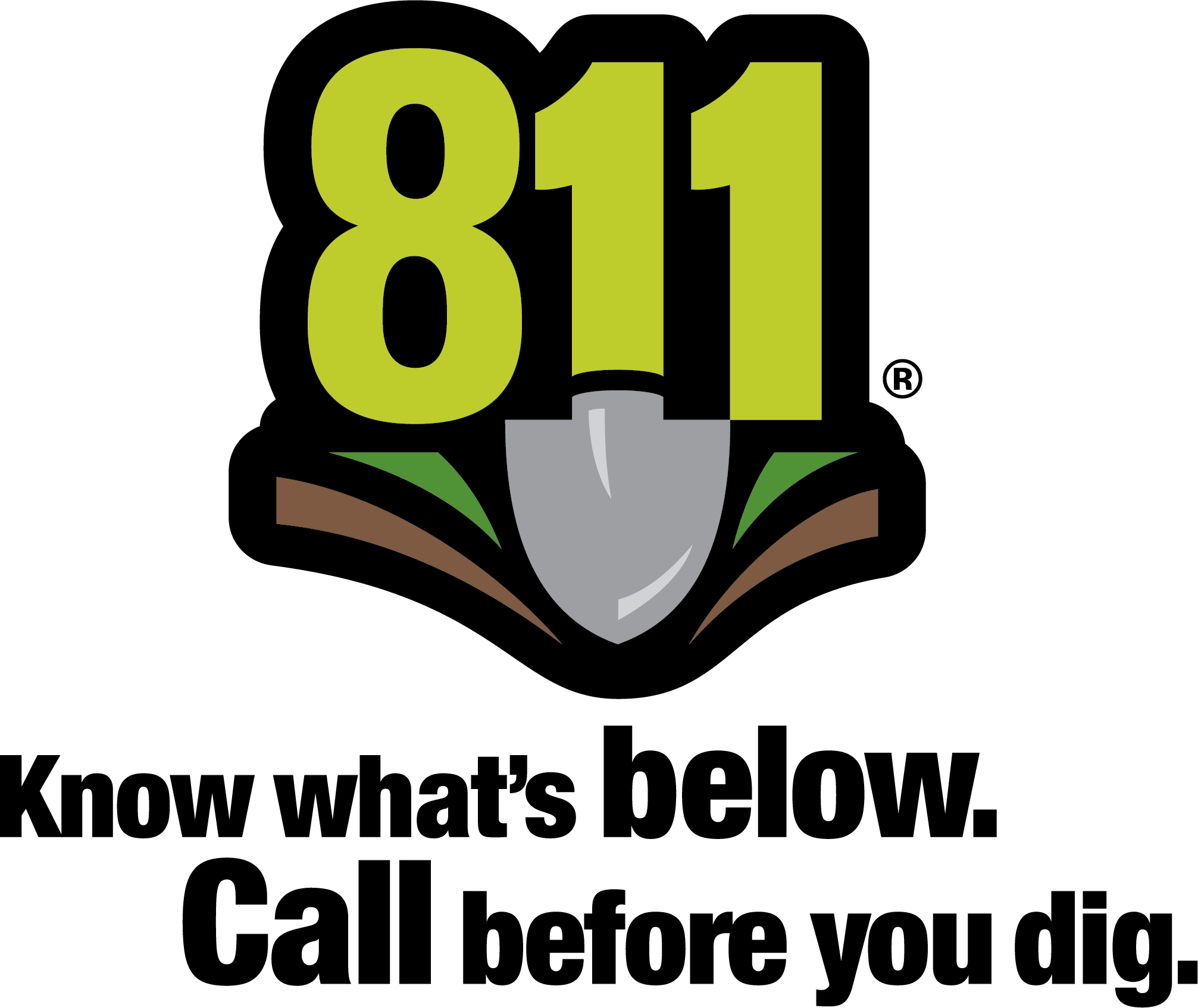 To reach your state's underground utility service/one-call center,
call 811 or visit their
online site by clicking on your state's name below.
The required "business day" wait time for each state is as follows (excludes weekends and holidays):
• Colorado: 3 days
• Michigan: 3 days
• Minnesota: 2 days
• New Mexico: 2 days
• North Dakota: 3 days
• South Dakota: 2 days
• Texas: 2 days
• Wisconsin: 3 days
• Wyoming: 2 days
In case of emergency,
call 9-1-1 and Xcel Energy:
• Electric Emergencies:
800.895.1999

• Natural Gas
Emergencies:
800.895.2999

• Colorado only:
Gas Transmission
Pipeline Emergencies:
800.698.7811

Using a directional drill, auger, or other form of trenchless technology is like threading a large needle through a maze of existing underground utilities—while blindfolded! Subterranean smarts and safe drilling practices are keys to success.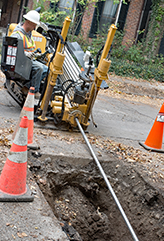 Subterranean smarts
Inform the operator about your equipment when you notify 811 for a dig ticket.
Use white markings to show your proposed route. This will help ensure the locators know the excavation area, and it is also a legal requirement in many states.



WI: Pre-marking is not required/not referenced in the law.
NM: Pre-marking is required only for incorporated areas; elsewhere GPS coordinates suffice.
MN: Pre-marking is always required.
MI: Pre-marking is required only if the location cannot be accurately described on the locate request.
SD, ND, CO, TX: Pre-marking is one of several options for identifying the dig area if the excavator cannot accurately describe it on the locate request.
WY: Pre-marking is required unless excavator meets with utility operators prior to digging or there is only one utility operator in the area and other methods for identifying the dig area suffice.

Consider soil conditions. Many factors, including sandy soil or a shallow water table, will affect the depth at which you can safely drill without cave-in worries.
Safe drilling practices
Dig potholes and visually monitor your bore head as you cross each buried utility. If using a hydrovac, use higher flow, less pressure, and a spinner tip to prevent damage to underground facilities. In some states, this may be required by law or by the facility owner.
Keep a safe distance. Stay at least three feet away from all sides of any underground utility line. Watch the drill head cross utility lines during the initial bore and also during backreaming to ensure you maintain this minimum clearance.
Calibrate. Be sure to calibrate your bore head and locating device before every job.
Leave the excavation open.
Don't forget the backream. Remember, your locating device will monitor the bore head on the pilot pass, but may not be able to monitor the backream head. Plan accordingly if you have to expand the diameter of your bore before installation, and always observe the bore when crossing a buried facility during the backream.
Would you like to know more?
Additional overhead and digging guidelines, emergency procedures, case studies, instructional videos and training tools can all be found at no charge to you on Xcel Energy's eSMARTworkers website.
Please help us improve our safety tips to meet your training needs. Take our two-minute survey. Take the survey now.